Piedmont and Western Railroad Club
Presents
Traction in
Tampa, Florida
As is the case with Lowell, Massachusetts, Tampa uses reproduction cars from the Gomaco Trolley Company. Tampa owns eight Birney trolleys numbered 428 through 435 which operate through the historic Ybor district of Tampa. The photos below were taken in October 2007.

Car 433 leaving Tampa's downtown area for Ybor City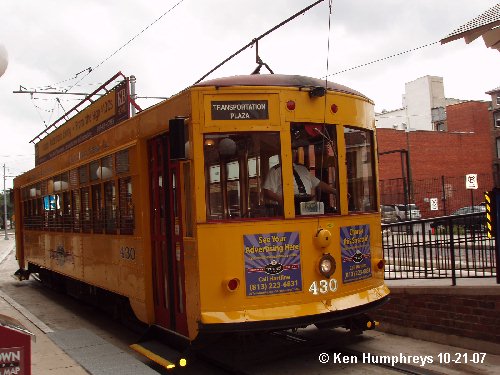 Car 430 at Ybor City departing for downtown Tampa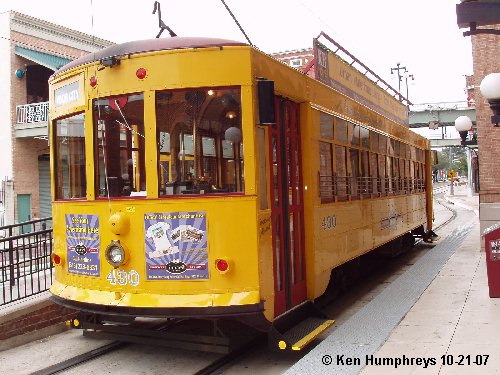 Another picture of Car 430 at Ybor City.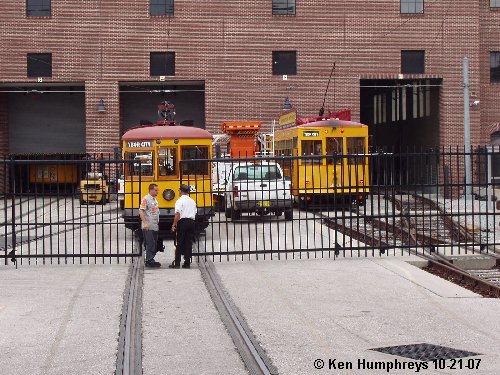 Tampa car barn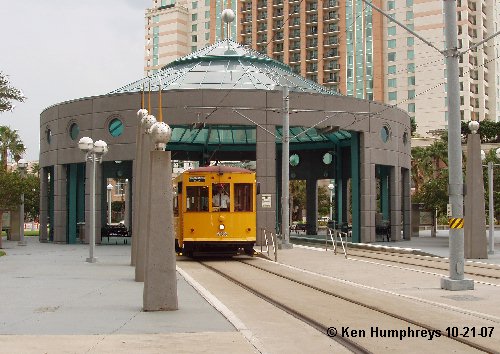 Main trolley terminal in downtown Tampa
©1996-2007 Piedmont and Western Railroad Club