Piedmont and Western Railroad Club
Presents
Traction in
Gastonia, NC
Piedmont Traction Co. locomotive #5000, circa. 1910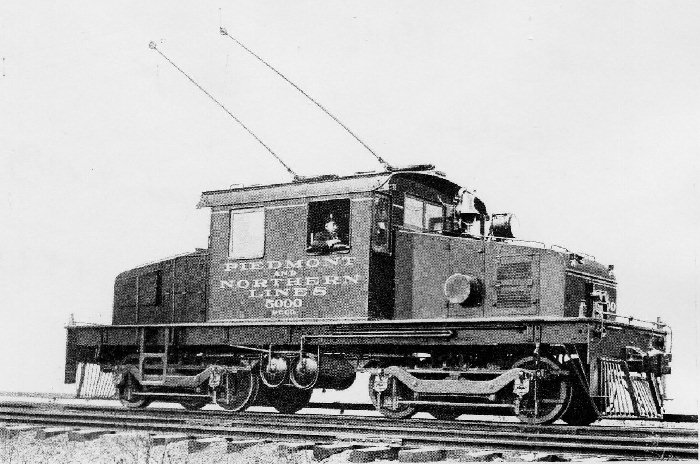 A 55 ton, 750-1500 volt, DC locomotive equipped with four Type No. 308-B-5, 180-HP, 750-volt Westinghouse commutating-pole railway motors and a Tupe HL control. Gear ratio = 16:57. Wheel diameter = 36-inch. Capable of exerting 27,500 pounds tractive effort. Draw-bar pull = 12,650 pounds at 20.5 M HP, at 750 volts. Photo from Westinghouse Electric and Manufacturing Co. circular #1526, p. 37. From the Rhett George collection.
Piedmont & Northern Railway wooden-sided combine car #2501, September 1935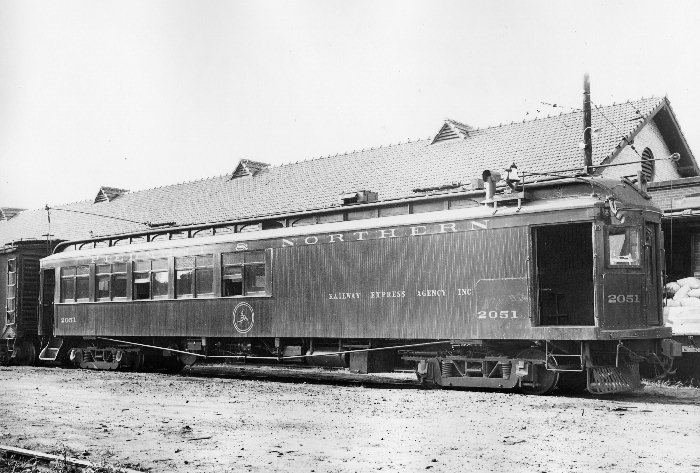 Photo by George Votava
Piedmont & Northern Railway metal-sided city car #2, Sept. 1935. The Piedmont & Northern was required to provide streetcar service in Gastonia under the terms of their contract. This car was built by Stephenson in 1917 using Brill trucks and four 40-hp motors.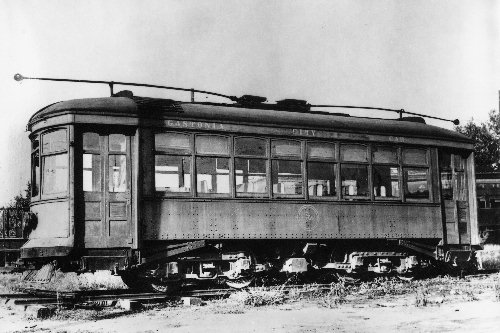 Photo by George Votava
©1996-2008 Piedmont and Western Railroad Club