Piedmont and Western Railroad Club
Presents
Traction in
Christchurch, New Zealand
The tram system of the city of Christchurch is similar to that of the San Francisco trolley system in that the cars are a collection of restored and refurbished cars from many locations. While visiting there, I did not see two identical cars. These photos were taken in June 1998.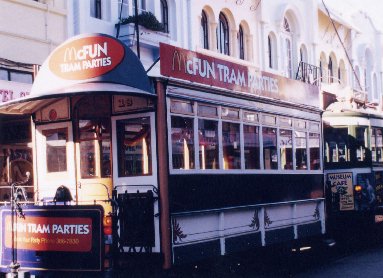 The American Embassy on wheels - McDonald's is everywhere. This tram serves as a place for children's parties.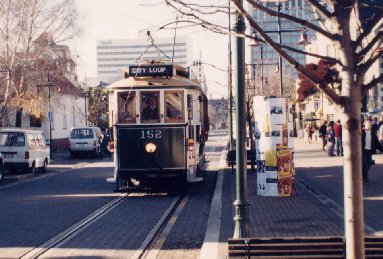 Car 152 on the Christchurch City Loop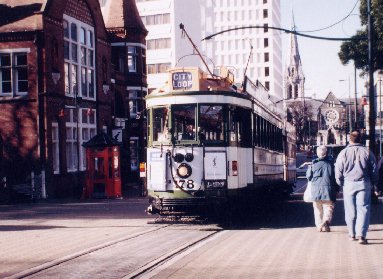 Car 178 on the City Loop. Notice the marked difference as compared to Car 152.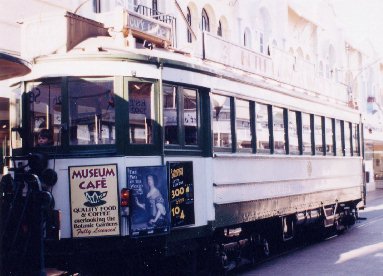 Another totally different car.
©1996-2007 Piedmont and Western Railroad Club