This is the GATX "Tank Trainer" Simulator
This bright red boxcar With windows and a door is GATX no. 1898
the "Tank Trainer" Training Simulator Control car.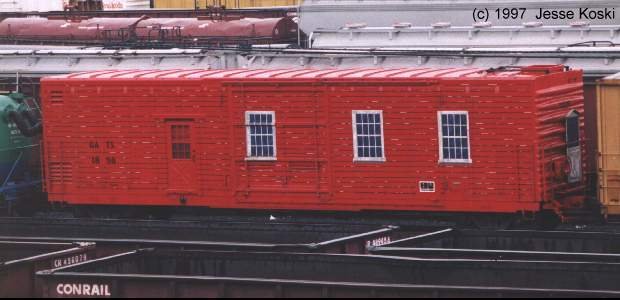 GATX no.1993 "Tank Trainer"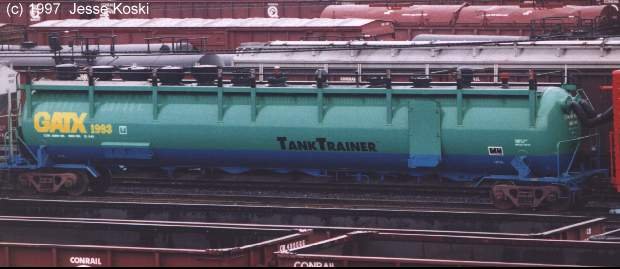 Photo of the Tank Trainer and Control Car. Conway, PA. July 27,1997
This unit is used to train Customers in the use of loading and the handling
of chemicals. It's used as a simulator where as handling methods for
different chemicals can be simulated to match each customer.



Return to Index