We were told that this was the last Dual Gauge Track still in place on an Industrial Siding still in use.
We believe it is on 56th St., near the end of the BNSF Intermodal Yard, Denver CO. Sept. 1996

If you know of any 90lb. turnout frogs, points and rail existing in a scrap yard or stored somewhere,
the Colorado Railroad Museum would like to know. They have permission to have the Dual Gauge
Switches if they can replace them with standard 90lb. components.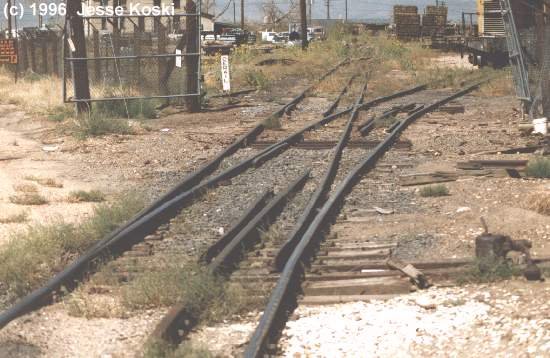 Return to Index