Piedmont and Western Railroad Club
Presents
Three North Carolina Railroad Stations and an Office in
MOREHEAD CITY
Former Norfolk and Southern Passenger Station, circa. 1909. Later Norfolk Southern. The building has been relocated to 10th and Arundell Streets and is now owned by the city.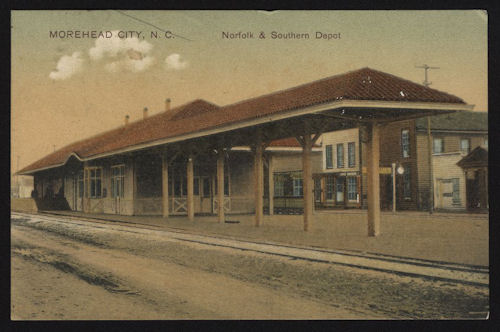 Postcard from the Eastern North Carolina Postcard Collection, East Carolina University Digital Collections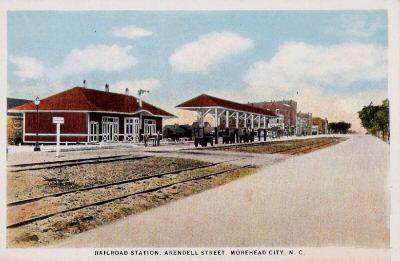 Postcard from the S. David Carriker collection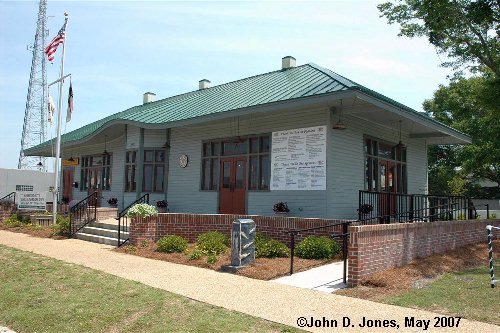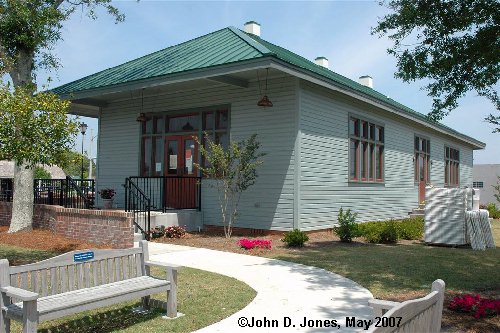 Former Norfolk Southern Freight Station, circa. 1910.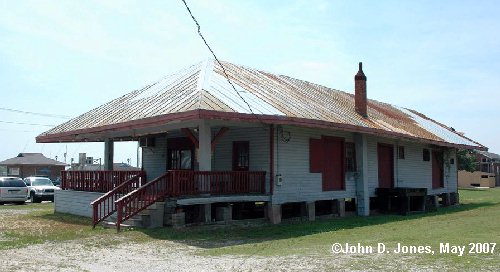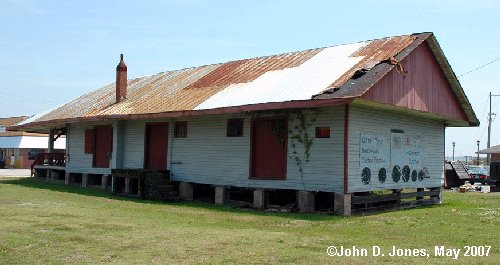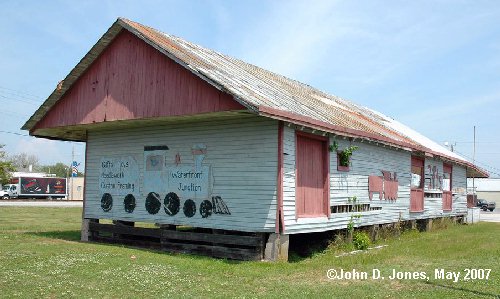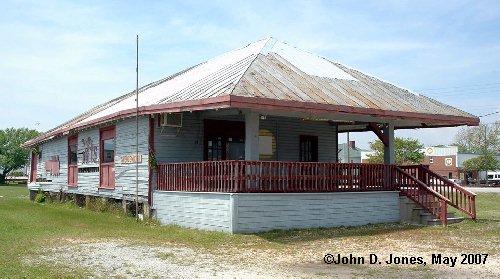 Southern Railway Freight Station, circa. 1970.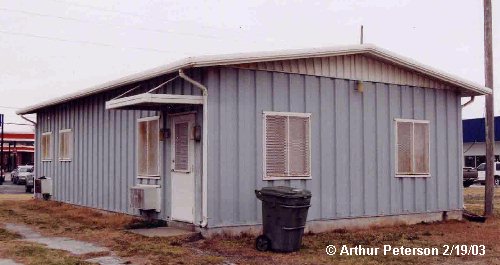 Beaufort & Morehead Railroad Office.
©2007-2014 Piedmont and Western Railroad Club