Piedmont and Western Railroad Club
Presents
Two North Carolina Railroad Stations, a Replica Station and a Tower in
APEX
Originally built and used by Seaboard Air Line Railway. Also used by Durham & Southern Railroad. Now used as a municipal building.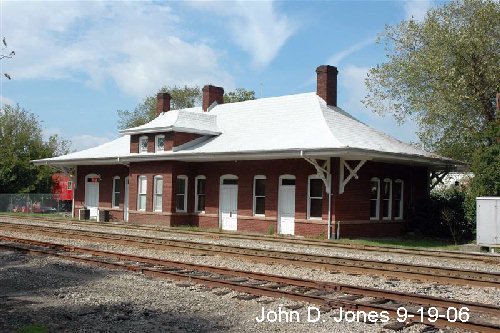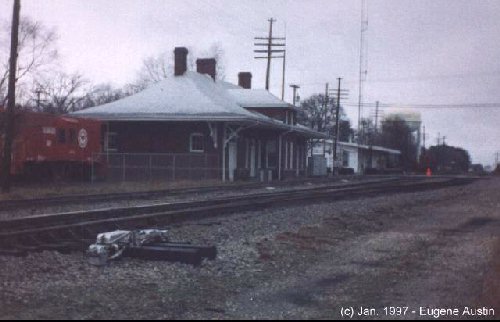 Seaboard Air Line Freight Station. Now used by CSX.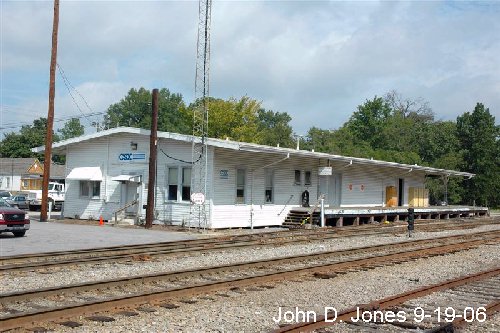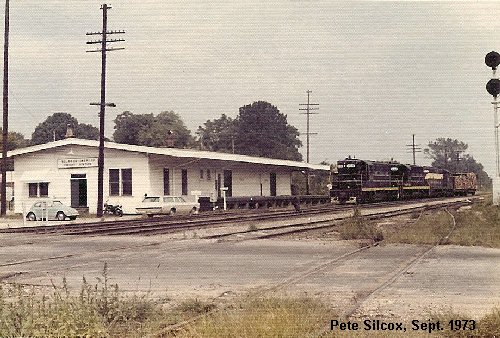 Former Seaboard Air Line & Durham & Southern Railway Tower.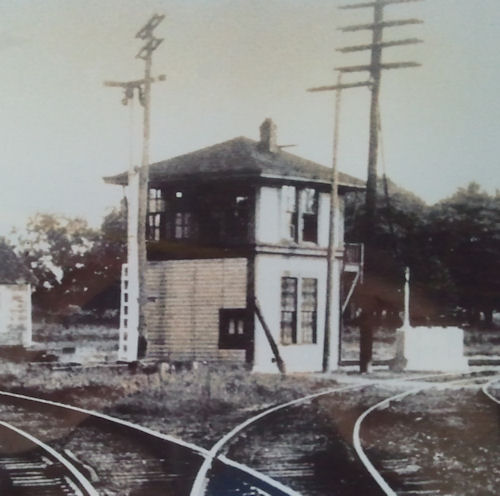 Photo on display inside a caboose next to Apex depot. Photographer unidentified
Photo provided by Rob Rousseau
Apex Replica Station. The structure shown in the photo below is not an authentic railroad building but is often assumed to be one. It is depicted here in order to distinguish it from the original SAL depot shown in the first picture on this page. The replica station was actually built by a railfan surveyor as the office for his company. It sits along Rte. 64 in Apex.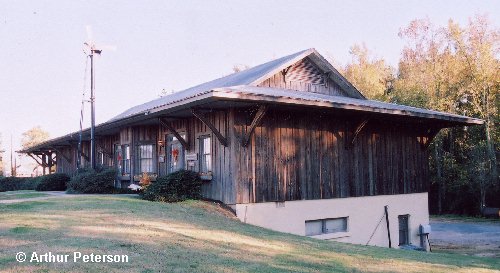 ©1996-2012 Piedmont and Western Railroad Club